Darkest Dungeon 2 review - a Lovecraftian roadtrip RPG of thrilling and suffocating intricacy
Eurogamer.net4 mo ago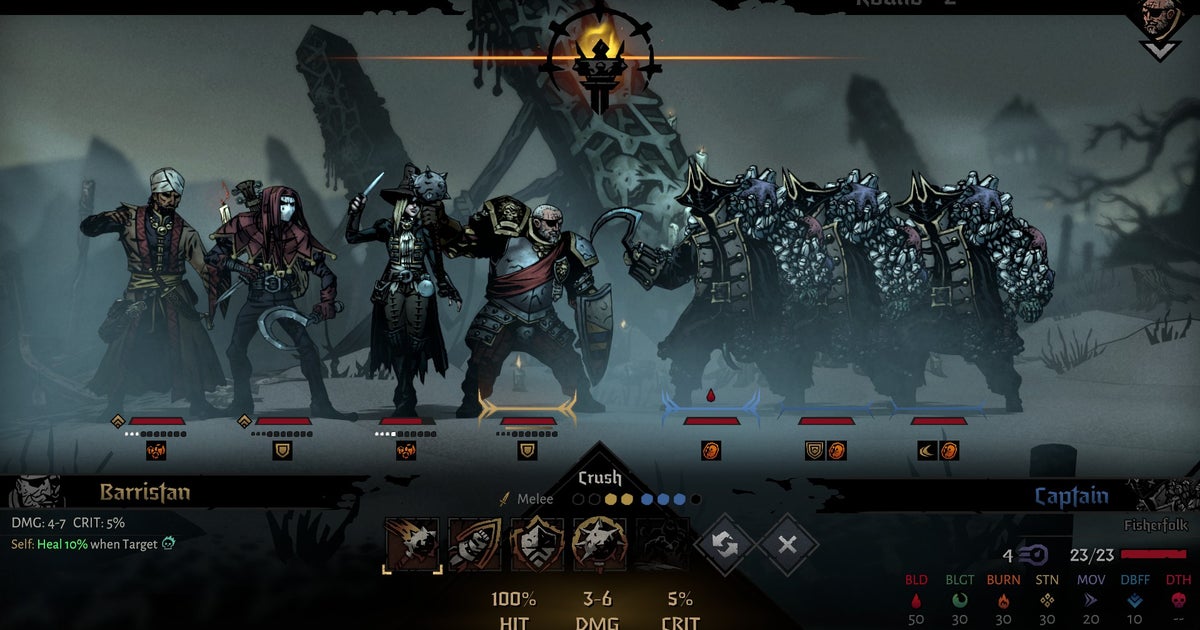 ---
Story Highlights:
Still, here's a tentative, top-down perspective: this is more remake than sequel, an engrossing new version of 2016's nastiest town-and-dungeon RPG, which swaps overseeing a small army of fragile anti-heroes for leading just four along branching, apocalyptic roads towards an ominous mountain and its retinue of Lovecraftian bosses.
The visuals have been pumped up, the original's hacked and bloodied Hellboy aesthetic wrapped around animated 3D character models, the old pop-up book dungeons cut apart and spread out to form vast, unholy cities, farmlands, forests and coastal villages.
It has the same broad rhythm as the first game: levelling up characters and the world through exploration and battle, while keeping a lid on the escalating effects of stress and mental or physical illness.
News Information
---
Date Published: 08 May, 2023 (4 months ago)
Publish Time: 1:00 PM (GMT +8:00)
Language: English
Story Length: 2519 words
Reading Time: 14 minutes read
Attachments: 1 Pictures
---
Story Rating: Rated #115 (out of 131 stories this day)
Estimated Value: $0.00
---
News Source URL: eurogamer.net
Copyright: © Eurogamer.net
Story ID: #738502
Load Full Analysis