He's surrounded with adepti in Mobile Legends.
Skin for collectors Supernal Tempest Vale is a magnificent masculine specimen with a wonderful blend of Oriental and Middle Eastern characteristics.
Furthermore, his hair is the same white tint as Gojo Satoru's. M-World Ling, too. Punch Paquito is a ferocious character. You see the pattern.
It's Vale's sixth skin, and it features the finest theme thus yet. Vale had blatantly spikey white hair in his original skin and flaunted his toned and tanned six-pack figure. This collector skin keeps the Windtalker's white hairstyle while adding a lot more elegance and mysticism.
Read also: How to counter Hanzo in Mobile Legends
Supernal Tempest Vale collector skin and its skill effects in action
Supernal Tempest Vale's attire is inspired by the hanfu, a traditional Chinese garment with magenta, gold, and violet hues contrasted against white and black, and printed Japanese designs.
It's a flowing, loose-fitting shirt with a deep V-neck at the centre of his chest, where he wears a huge, gaudy golden necklace. It also partially conceals his baggy bohemian pants, which give his ensemble a Middle Eastern feel.
The wind wizard is surrounded by a peaceful, heavenly atmosphere, and golden ribbons dance about his waist, completing his entire spectacular appearance.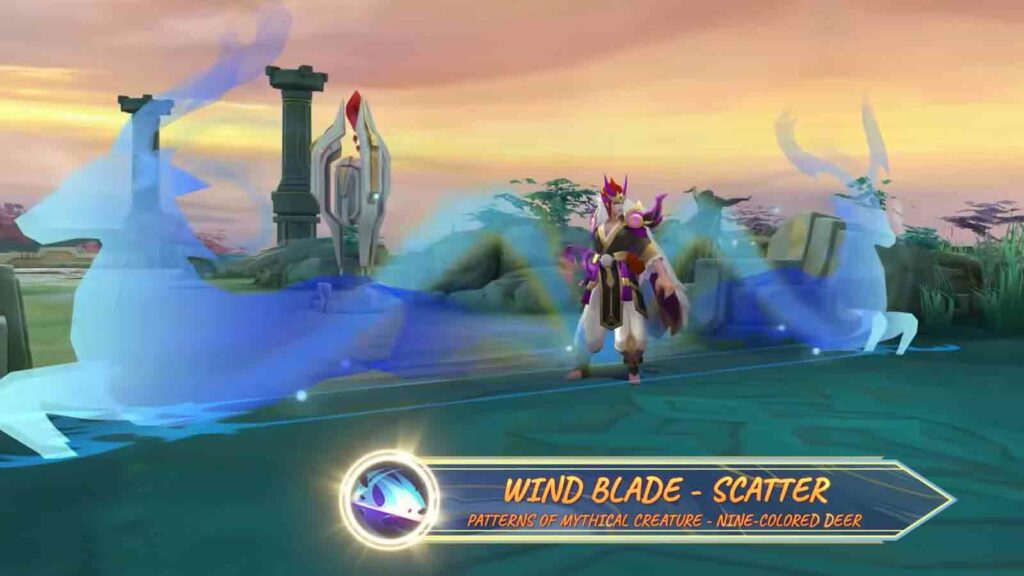 Two massive, beautiful monsters appear when you cast his first talent, Wind Blade: the bai ze, a fabled cow-like beast, and the fuzhu, a deer with antlers, two of the most important mythical characters in Chinese culture.
These monsters are reminiscent of the adepti from Genshin Impact, legendary beasts created by the Geo deity to guard the Liyue area, which is largely influenced by Chinese culture.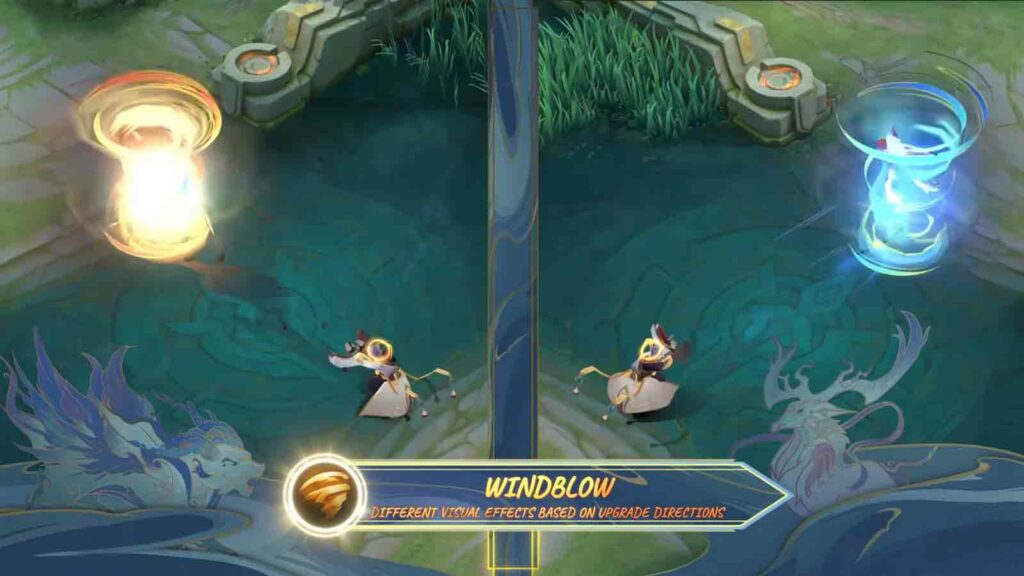 Depending on your upgrades, the whirlwind will be tinted orange or blue to reflect each of the two animals when you cast Windblow.
His ultimate, Windstorm, is the most spectacular of all the skill effects. Windstorm: Death will summon Bai Ze in explosive, whirling flames that will make you feel like you packed a punch if you enhance its damage increase.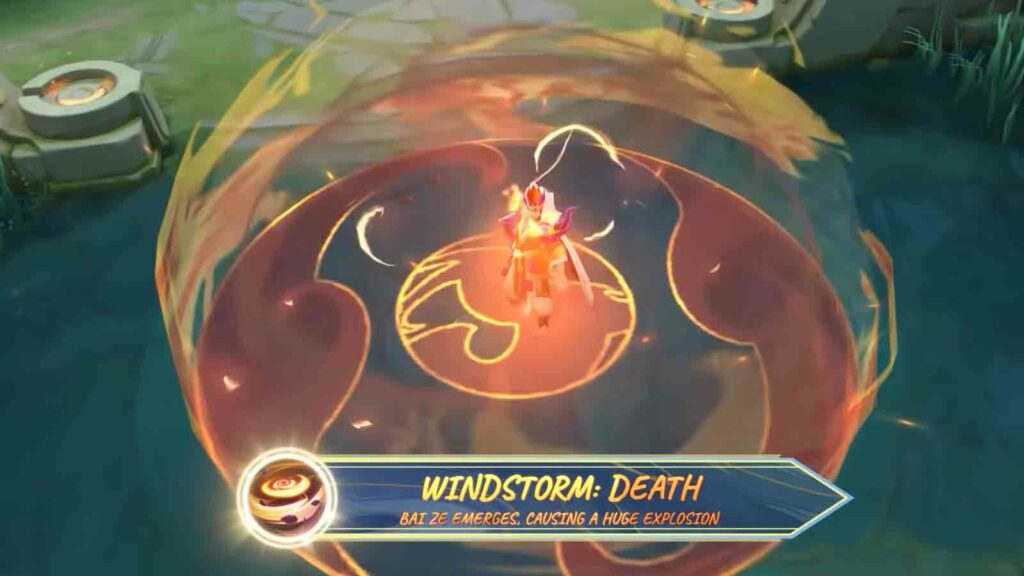 Gather summons a larger-than-life soothing blue deer that towering above Vale if you improved Windstorm to give extra crowd control to your kit.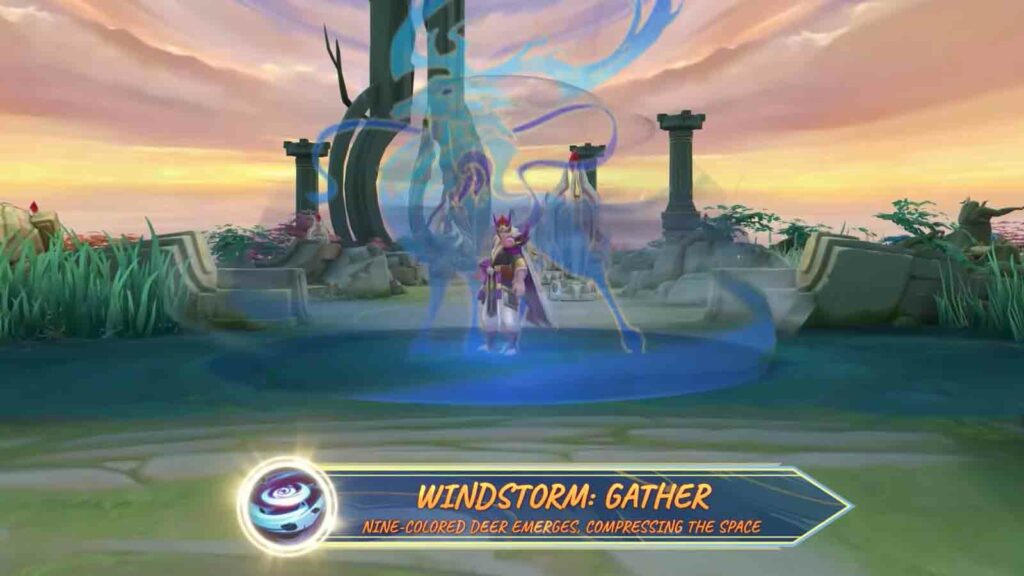 From May 7, Supernal Tempest Vale will be available in-game.
For more updates, do check out on https://megplay.com/!